Small Batch - Big Flavour
We have recently released our Fall-inspired beverage menu and among the new cocktail creations by our Bar Manager, Andre, are select sips featuring spirits from local distillers.

Over the past few years, we've seen a rise in craft distilleries on Vancouver Island and lower mainland. This makes it easy for us to support small, local businesses. Brewed in small batches, these spirits produce big flavour that tastefully complements seasonal fruit juices, craft tonics and organic botanicals.

Andre has prepared a delightful menu that features distilleries from across the island. Such producers include Arbutus Distillery in Nanaimo, De Vine Spirits in Saanichton, Victoria Spirits, Stillhead Distillery in Duncan and even right here in our home town, the Tofino Craft Distillery.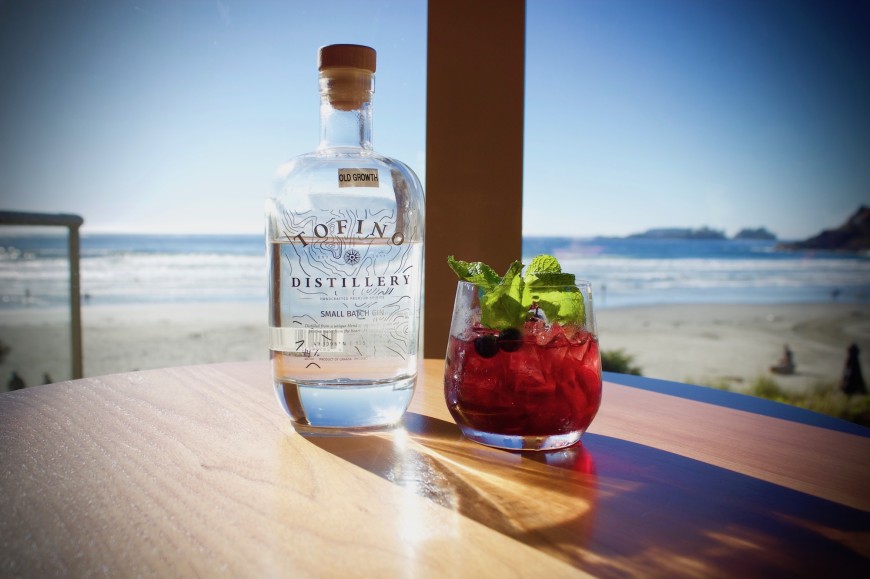 Cedar Gin Julep

New to our menu is the Cedar Gin Julep. This fall aperitif features Tofino Distillery's recently released Tofino Cedar Gin and has been perfectly paired with Unsworth Island Port, fall berries, cane sugar syrup, mint, and Daniel Walsh's charred cedar bitters.

When it hits your lips, you can almost taste the certified BC grain, the fresh Meares Island spring water and local passion poured into every bottle.

Experience an October sunset in the Great Room with a refreshment accentuated by the West Coast!



Amaretto Crusta // Sons of Vancouver Amaretto, maraschino cherry liqueur, dry orange curacao, passion fruit syrup, lemon, angostura bitters, sugar rim

Visit the Tofino Craft Distillery on Industrial Road to see where the magic is created.

Explore our 2018 Fall Food + Beverage Menus